We are Steadfast Warriors Incorporating Faith Together®
Join us as Warriors in the Faith as we advance the Kingdom of God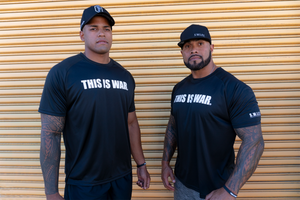 THIS IS WAR®
THIS IS WAR ® is the official slogan of STEADFAST WARRIORS INCORPORATING FAITH TOGETHER ® (S.W.I.F.T.). Our slogan serves as a reminder that each day we are in a spiritual battle and we must be equipped and ready.
Each day we are faced with decisions. Whether the decision is to go to work, get a workout in, eat healthy, forgive an offense, help a neighbor or sit there and do nothing, every decision has an impact on our lives.
What are you fighting for? Are you dressed for the battles? Wear your S.W.I.F.T. gear to remind you to put on the Armor of God, fight the good fight of Faith and speak God's Word over your life.